The Story of MACADEIRA Community
Farai Gunhe, the Service Centre Coordinator for Hands at Work's Mutare Service Centre, had a desire to care for the most vulnerable that could not be swayed. In 2011, Farai travelled from his home in Zimbabwe to identify the poorest of the poor communities in Mozambique. In his search, he found Macadeira, a community located along the Tete Corridor at the intersection of the highways leading to Beira and Tete. In this small, dusty community, there are no shortage of challenges. Hunger and starvation are prevalent, as are the risks of HIV/AIDS and malaria. Abuse in relationships between husbands and wives and between parents and children, has fostered a spirit of brokenness throughout the community. Young girls, in particular, are left with very little hope as it is almost inevitable they will be offered up for marriage before they finish school.
Children currently supported: 150
Number of Care Workers: 19
Coordinator Name: MARIA
Distance from Chimoio Local Office: 70 KM
Basic Services Started: 2013
Recognising the multitude of challenges, Farai gathered many of the local church leaders in Macadeira and challenged them on what they were doing to reach the poor in their community and to serve the biblical mandate to care for widows and orphans. In response, church leaders from four different churches stepped forward. One church pulled together resources from the church and its congregation to provide food and clothing to children. Another church donated its land and building to provide a place in the community where children could play and be fed. Men and women from the congregations of various churches stepped forward to volunteer themselves as Care Workers. Out of this, Tariro (which means hope) Community Based Organisation (CBO) was born.
Mozambique has been hit especially hard this year with the widespread drought and food crisis that has ravaged southern Africa. In Macadeira, a rural farming community, most people are completely reliant on their small plot of land to produce crops in order to feed their families. With poor rainfall and a near-total crop failure, people have been on the brink of starvation. To respond to this crisis, the Care Workers in Macadeira increased their provision from 100 to 150 children in April 2016. The additional 50 children were desperate siblings who had no other food security. In addition, the Care Workers and their children were also added to the daily food provision because the situation was so extreme. In Macadeira community, food is being provided seven days per week, as well as breakfast now added to support the severe malnutrition of many of the children.
With the support of friends in Australia, a new piece of land was identified and purchased in Macadeira to ensure the daily care for children can continue. On this land, a well was dug for use by the Community Based Organisation (CBO), and surrounding community members. The Macadeira CBO continues to be coordinated by an incredible lady of faith, Maria. Despite her own challenges and the risks she often must take, she provides essential leadership to the CBO and, therefore, humble service to the most vulnerable children in her community.
BE INSPIRED BY UPDATES FROM MACADEIRA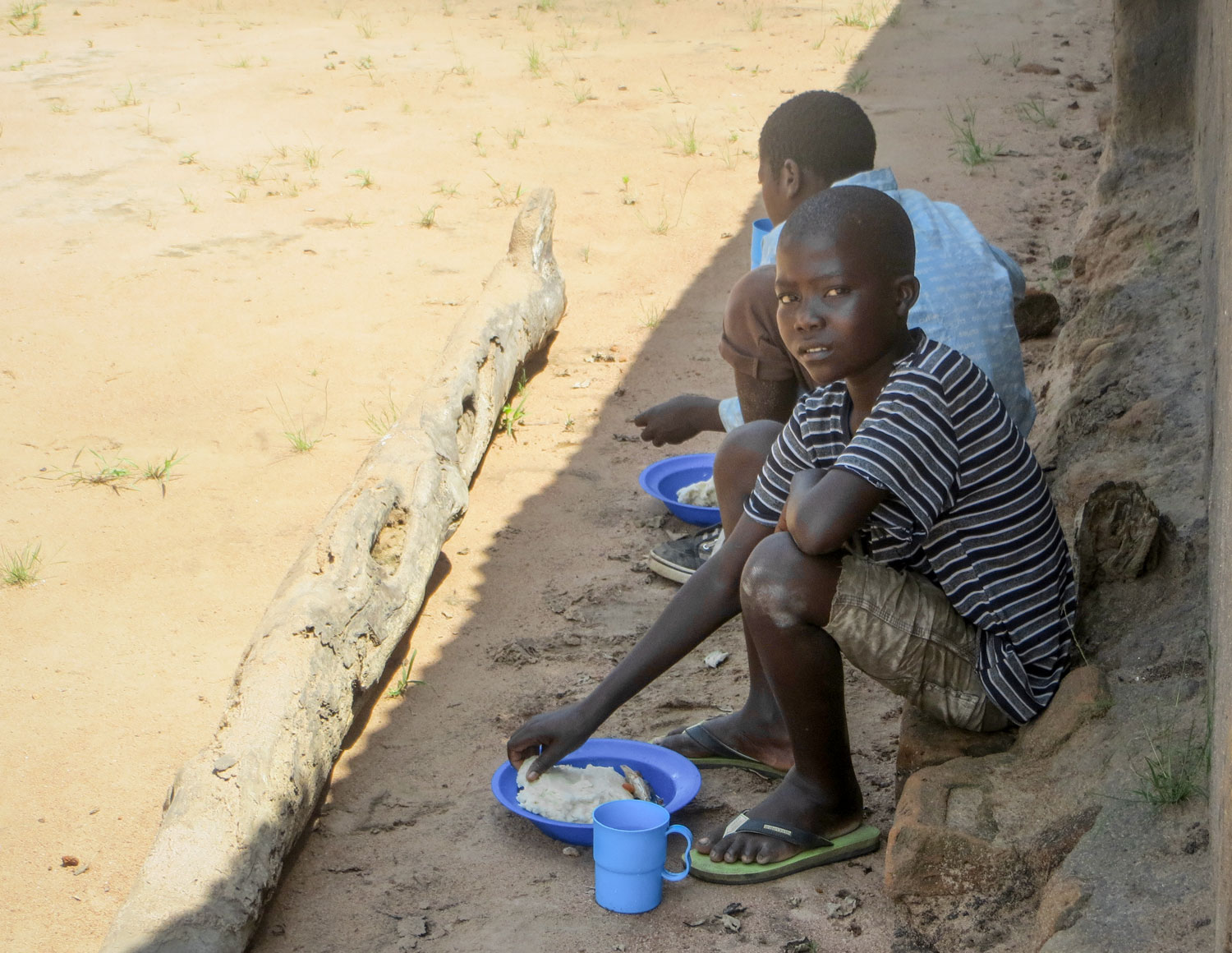 Four-year-old Moses* grew up not knowing his father, as he died before Moses was born. When Care Workers of Macadeira found Moses, he was living in a one-room home with his mother and twelve-year-old brother. He had been struggling with his health, while being burdened with his mother's blindness and illness. Since then, Moses' Care Worker Luwizer ensures he and his family receive encouragement and support, and provides Moses with not only a nutritional meal each day, but also love, care, and a hope for his future.
The Hands at Work office in Chimoio, currently supports two Community Based Organisations, which exist to care for the most vulnerable in their communities. The office provides training, networking, and encouragement to those Community Based Organisations like Macadeira. It also gives administrative support, including helping with funding proposals, monitoring and evaluation, bookkeeping and reporting to donors.